The manager will receive an email alert notification as shown below.
The subject of the email will indicate the vehicle/device name, event type and time & date stamp.
The email message will include more detailed information.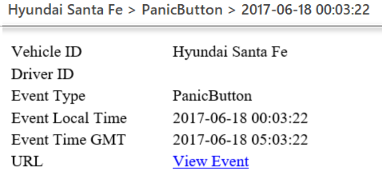 The included URL will present 6 seconds (3 seconds pre/3 seconds post) low resolution footage of the occurred event at 1 FPS.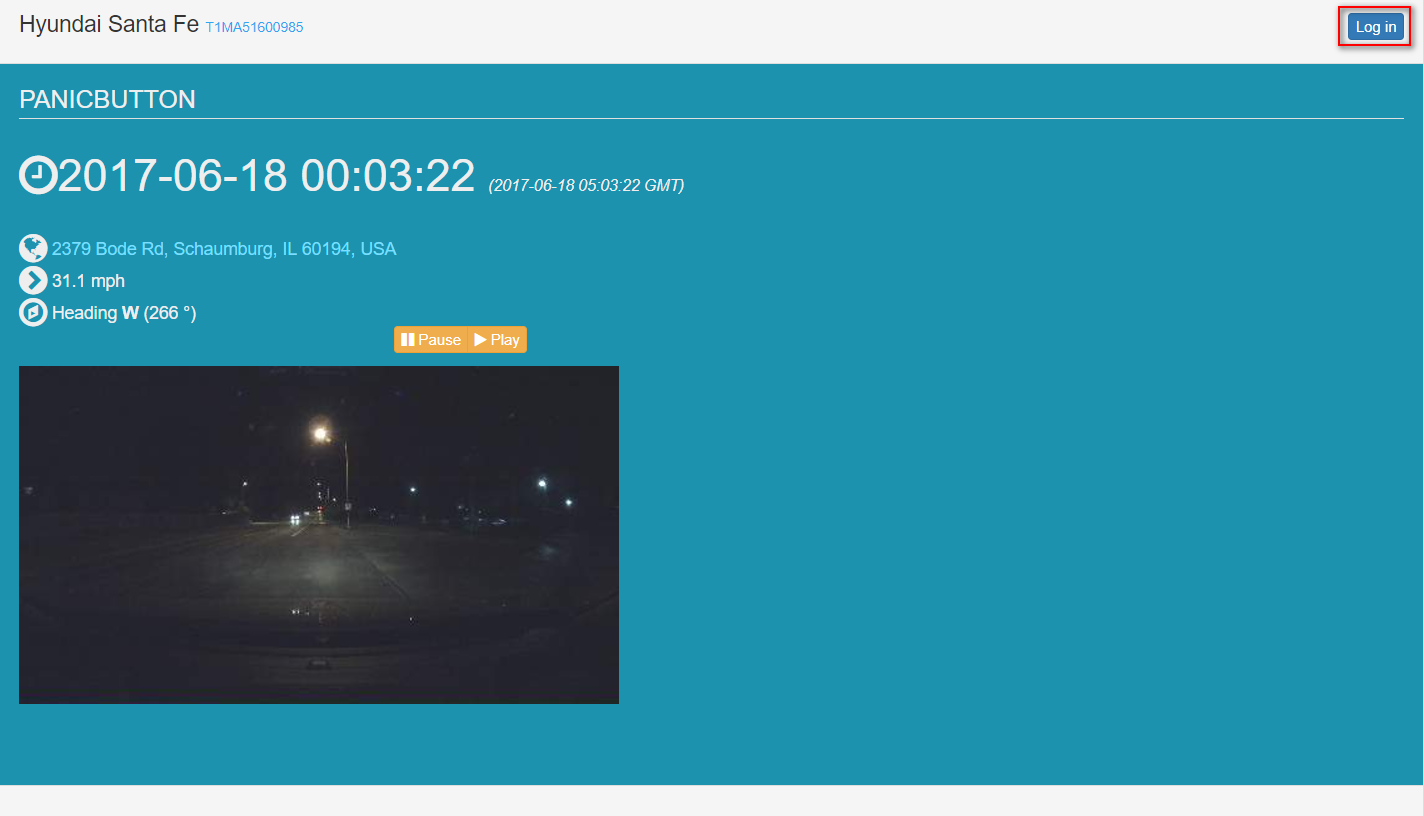 The manager can click on Log in

 

tab to access the main portal to view and download the full HD footage if needed.